MONEY & YOU® Is For Those Wanting More From Life!
ATTEND THIS LIFE-CHANGING EVENT: Remove the limits to your success!
Join Us In Southern California,
October 4-7, 2018
Regular Tuition: US $2,995
Act Now: $500 Earlybird Savings!

---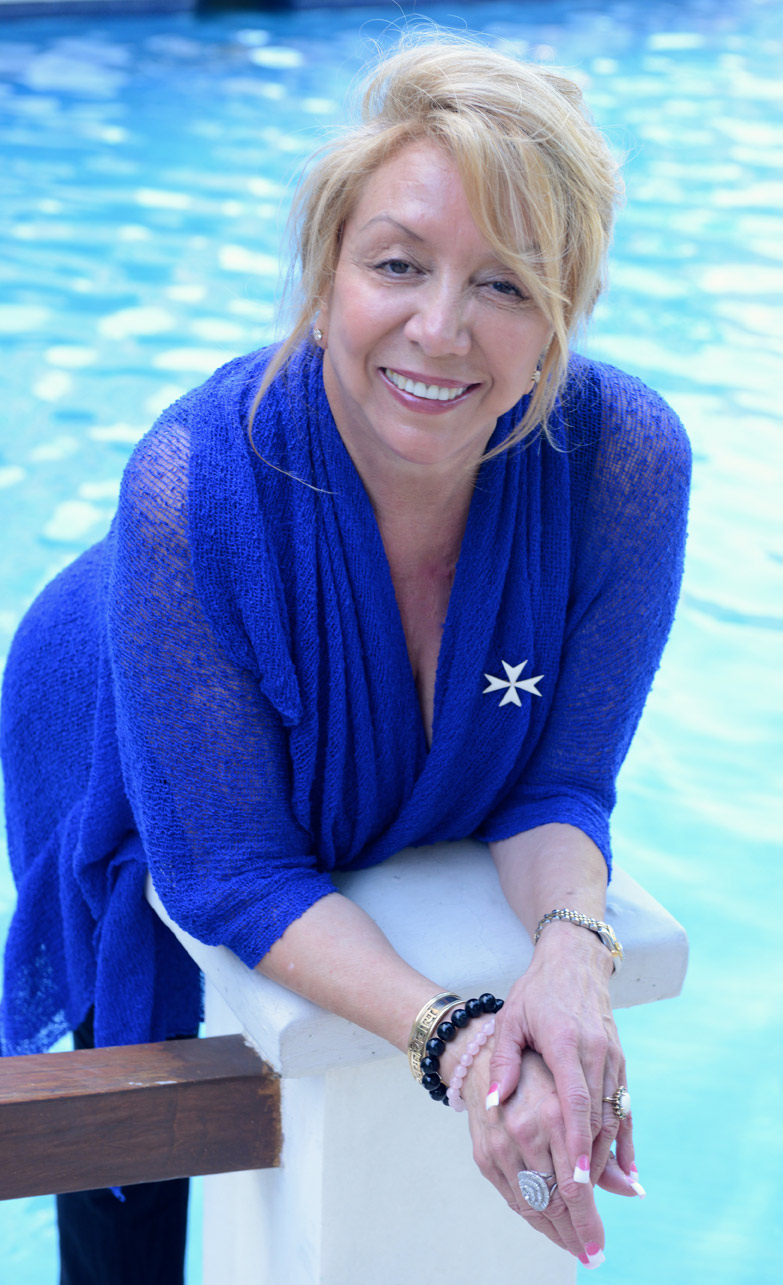 Hi, my name is Dame DC Cordova.  We have been spreading the secrets of wealth across the globe through the Money & You® Program and the Excellerated Business School® For Entrepreneurs. We've spent the last 39 years helping people break free from the mediocrity of a life that 97.5% of the population experiences.
In fact, my life has taken on a new special meaning… because I've made it my mission to share this special life-changing event with as many people as I can. And happily, this has been accomplished through the work, financial commitment and support from many around the world. You've probably arrived at this page because someone sent you here. That person has likely been through one of our programs.
In 1979, I started working with the creators of the work, Marshall Thurber and Bobbi DePorter.  On July 8, 1985, I inherited all the intellectual property for this magnificent work… and the rest is history!  Welcome to a network of over 118,000 successful entrepreneurs (many committed to the betterment of humanity)!
Now I'd like to invite you to my special event, and let you know why Money & You® is about to change things for your forever…
Money & You
®

is a life-changing experiential event…

It's not a seminar or workshop. It's an event designed to be a proven way to transform anyone into a better life with a focus on lasting wealth. Are you working too hard, spending too much, saving too little, worrying excessively about your financial security?

The reality is that your wealth potential is influenced by habits, attitudes and feelings that you've collected over time, often without realizing it. The way you think about money actually influences the things you do in your life. Money & You® is about changing your relationship with money… how it impacts your life, how you create it, how you manage it, and how you can free yourself from its control. In the end, you'll learn how to change the misconceptions you've held most of your life about money.
All of today's top entrepreneurs have these traits in common:
They mastered the right way to think about money and success. They mastered how to deal with people. They mastered growing a business using leverage. They mastered the mindset of abundance. And, they mastered Excellerated Learning Technology.
Money & You has taught many of today's top business leaders and entrepreneurs that you see on television and read about in the success magazines. Here's a list of our notable graduates of the Money & You program.
If you are…
An Eager, SELF-EMPLOYED ENTREPRENEUR looking for simple strategies to turn your 'small business' into a BIG business…
A BUSINESS OWNER looking for proven secrets to build your business faster, with less effort…
A SALES PROFESSIONAL looking to break free of the sales 'game' and understand the proven skills you need to live a life of abundance…
SEEKING MORE FINANCIAL FREEDOM in your life, and tired of struggling to achieve your dreams.
… this event will be the single most profitable thing you've done in years! You've probably been through seminars, workshops, or retreats in the past promising you big breakthroughs… delivering less than you expected.
If you feel something is holding you back from reaching the success you want… you are about to learn how people like Jack Canfield, Anthony Robbins, T Harv Eker and Robert Kiyosaki make business success and financial wealth look so EASY.
You see them on TV, hear them on the radio and see them on the Internet and in seminar promotions, and you wonder "What do they know that I don't?"
The answer is easy. They've applied the Money & You® proven principles, strategies, formulas and tactics. The same ones that you will use to create the awe-inspiring success that many of our students have created for more than three decades!
Through the Money & You Excellerated Learning, You'll Learn…
How to work with and inspire people through connection and strong relationships;
How to grow a business using leverage so you work smarter not harder;
How to develop a strong mindset of abundance for all and how there is plenty for everyone;
How to recognize a social problem and use entrepreneurial principles to organize, create, and manage a business to make social change;
How to be free from money enslavement forever;
We show you how to peel back the layers of success, wealth, and business building breakthroughs.
You'll find out what changed the way they do business and relate to money… and once you've found it, you'll master it yourself.
It means going back to the basics…
How to make decisions about your future.
How to determine where you should put your time and effort.
What to think about people and how to deal with specific types of people.
Knowing the biggest key to long-term, sustainable success.
Understanding how multi-millionaires and billionaires think about life and society.
Money & You® puts you in a position of creating quantum leaps in your business, relationships, health, spirituality and community. When you start to master your environment and the relationships around you, you become a light for those around you to model.
What makes Money & You so dramatically different than any other program?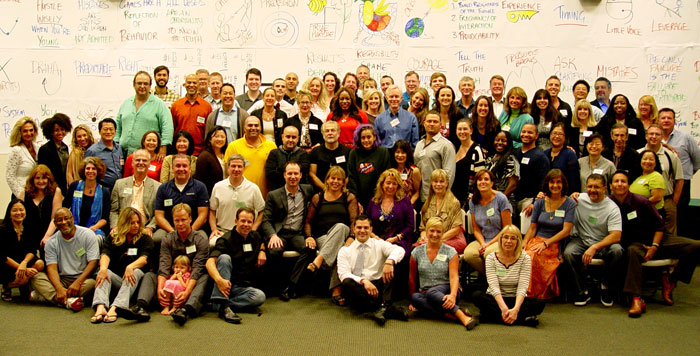 The Money & You® program that has literally changed tens of thousands of people's lives around the world over the last three decades. Money & You® teaches proven principles, strategies, formulas and tactics unlike any other program available. The same ones that you will use to create the awe-inspiring success that many of our students have created for more than three decades!
It is about changing your relationship with money-how it impacts your life, how you relate to it, and how you manage it.
It is an intensive program, proven to transform anyone's business and personal life with a focus on creating lasting wealth and human connection.
Is a life-changing experiential program for socially conscious entrepreneurs-it is not a seminar or workshop
You will discover how to:
Identify your limiting beliefs about money and how to change them forever;
Break free from the self-imposed blocks that keep you from the life you have always dreamed of;
The latest strategies and techniques to supercharge the way you learn and retain the skills you need to take your life and business to a  much higher level;
Gain a clearer understanding of your true potential and purpose in life and how you can be more fulfilled and prosperous;
Make decisions about your future with peace of mind and clarity;
Determine where you should put your time and effort so that you can maximize all your efforts AND achieve more in less time;
Understand the biggest key to long-term, sustainable success;
Use revolutionary principles for running your business and your life that expands possibilities, people, income, joy, and opportunities;
Gain insight on how to apply a successful business model that reduces the effort and amount of time it takes to be a world leader and create an organization that produces extraordinary results;
Understand and nurture entrepreneurial skills – i.e. knowing when to take risks and when not to;
Incorporate a way of life that is less stressful and more fun – one that is in harmony with your own personal values;
Be part of a network of more than 118,000 graduates from over 85 countries
And more!
A warning: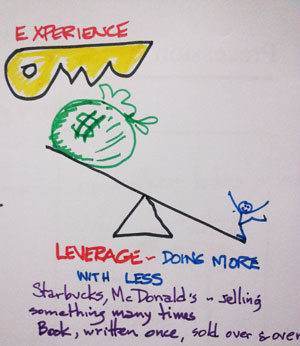 You must be willing to arrive with an open mind, in order to change your subconscious mind.
Your subconscious mind works at super-sonic speed – and is 800 times faster (and more efficient) —than the rest of your brain.
When your subconscious is operating properly, it effortlessly seeks out and creates ways to make more money and build your financial success. Money-making and business growth opportunities appear, almost as if by magic.
Thoughts in your conscious mind cruise along at a top speed of 140 miles per hour — thoughts and impulses on the levels of your subconscious mind rocket along at a breathtaking 28 miles per second! Can you imagine what you can achieve and earn when you have the additional 87% of your brain working for you 24-hours a day? Each of those hours working on creating greater wealth, health and happiness.
Past graduates of Money & You® know this and credit this one secret for a large part of their success.
This is also why those who MASTER the millionaire mindset never worry about money again. They can experience incredible success, lose it, and very quickly make that money back… and in many cases end up with substantially more money than they had before.
Until now, anything you've tried most likely has been designed to only motivate or educate you—none permanently change the way your mind works around the principles of making (and keeping) money.
Money & You is one of the most respected, life-changing programs in the world today.
If you want to learn how to be wealthy – you can literally trick your subconscious mind into believing you already are.
…Tell it to act like a millionaire entrepreneur and it will. …Tell your conscious mind to do this, and it will rationalize every reason why you are not, and will never be wealthy …The subconscious doesn't care about rationalizing anything. In fact, it doesn't even know how.
Money & You Teaches You To:
Grow your wealth faster
Create new passive income streams and sources
Avoid losing any savings you have now
End your worries about money and feel more confident about your financial future
Simplify your money decisions and know intuitively what is right for your future
Have fun in your life and your business
Accomplish more, faster, with less work, and with more confidence
Money & You achieves results with "excellerated" learning methods taught to us by Dr. Georgi Lozonov and is based on the teachings of visionaries such as Buckminster (Bucky) Fuller and W. Edwards Deming. You'll learn the art of using leverage—doing more with less time, energy and money. You'll meet and network with like-minded, success-driven entrepreneurs and leaders of business. You'll discover money-making systems and customized business strategies that you can immediately put into practice in your own business.
Money & You, through Excellerated Learning techniques, changes the way you THINK about:
Attracting money
Leveraging money
Building healthy relationships with people and money
Working with teams and building effective teams to exponentially grow your own multi-million dollar empire.
The systems run like clockwork, and you can rest assured that you are walking into an environment that specializes in a transformational experience, and where you'll leave the room after 3 ½ days far wiser, more in tune with your natural abundance, and far more insightful on how to create a lifestyle like you have always wanted. All you need to do is enjoy yourself, and experience abundance.
At Money & You you'll learn how to leverage:
The Right People (learn to think just like they think, act just like they act, and attract wealth, just like they do).
The Right Systems (follow proven systems that have worked before – and will work again for you).
The Right Experiences (a fun-filled experience that is designed to help you permanently re-wire the way you think and act about money).
Once you register, you will receive a whole Pre-Attendance Pack with many more details, including shuttles, hotels, and DISC Profile form.
We're here to help you find your path to success.
Remember, attend all 3 ½ days and you can attend any other future Money & You® Program… FOREVER. 2 years from now, if you feel need for a refresher… call us up and you get FREE admission to observe. 5 years from now… the same. 15 years from now… no difference… you are still in for FREE.
Program includes:
Workbook / Classroom Materials including color pens
DISC Profile
Continental breakfasts. Refreshments/Snacks through the day.  Some meals!
Party at end of event
Plus, Lifetime Membership into the Money & You global network of successful entrepreneurs
On-going on-line Entrepreneurial Education offered through Google-Hangouts & other Web-based platform to continue your entrepreneurial education and contact with the global network!
PROGRAM DATES: October 4-7 (Thursday, Friday, Saturday, Sunday)
SCHEDULE OF EVENTS:
Thursday:
6:00 pm       Registration
7:00 pm       Class begins promptly
11:00 pm     Class ends (approx.)
Friday:
9:00 am       Class begins
11:00 pm     Class ends (approx.)
Saturday:
9:00 am       Class begins
2:00 am       Class ends (approx.)
Sunday:
11:00 am      Class begins
11:00 pm      Class ends with party (approx.)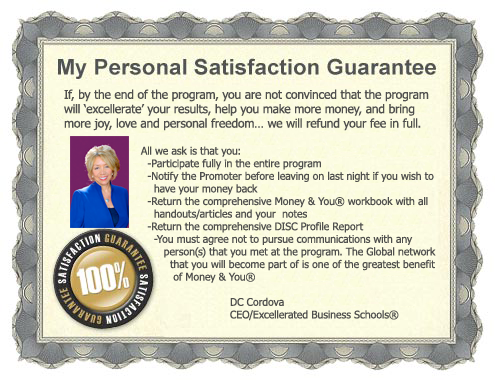 October 4-7, 2018
Limited Space Available!
Take The First Step To ChangingYour Relationship With Money!
Regular Tuition: US $2,995
Early Bird Savings Now Apply!
 To Get Help Registering, Please Phone: + 1-619-224-8880
or e-mail: Info@MoneyandYou.com